---
---
ProSupps Dr Jekyll
Let's get swole. ProSupps® Dr. Jekyll® is the versatile, thermogenic, Stimulant Free Pre-Workout that delivers. ProSupps is the first to introduce nooLVL™, a pump and focus combined super-compound, that is designed to power blood flow and energy for sustained workouts. Along with nooLVL™ are the energy enhancing ingredients Creatine Hydrochloride Beta Alanine for sustained endurance, and Afromomum Melegueta for intense thermogenic activity. Dr. Jekyll® is the evolution of pre-workout formulas driving all of the important aspects of your workout by maximizing focus, muscle pumps and fullness while increasing training endurance and elevating strength/power output. It's the perfect all-around pre-workout for men and women looking to maximize their performance and focus without the jitters. † Note that Jekyll™ will make you sweat! And that little bit of spicy tingle at the back of your throat? That means it's working. FEEL — and sweat.
Stimulant-free pre-workout supplement
Caffeine-free and zero sugar pre-workout
Informed choice certified and banned substance tested
How to Use
Mix 1 round scoop of Dr. Jekyll® Stimulant-Free with 8 oz of cold water. Consume 15 to 30 minutes before exercise. If you decide to stack with another pre-workout, such as Mr. Hyde®, assess tolerance with 1/2 scoop of each before proceeding to a full serving.
Supplement Facts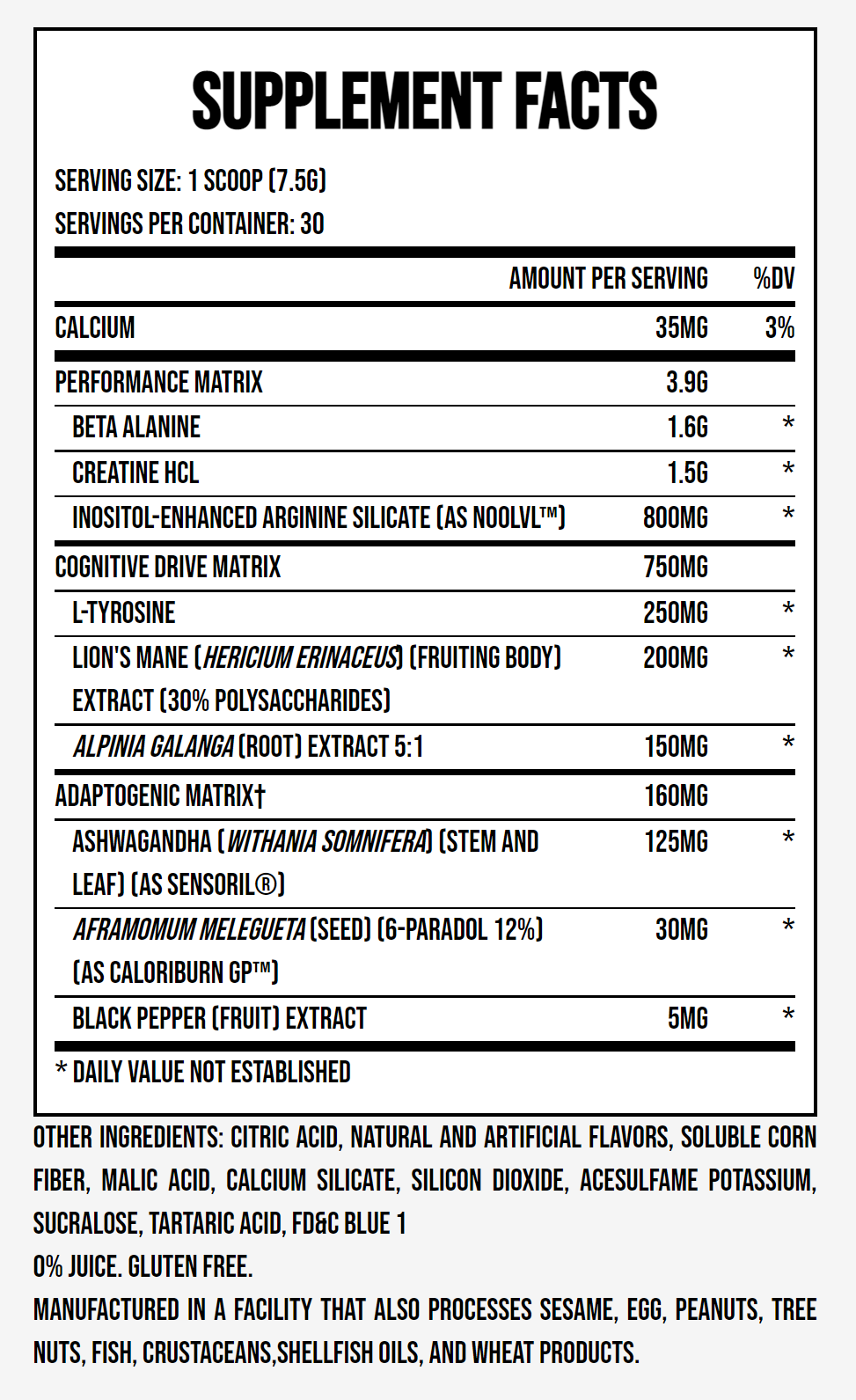 ---
QUESTIONS & ANSWERS
Have a Question?
Be the first to ask a question about this.
Ask a Question